stubby: the series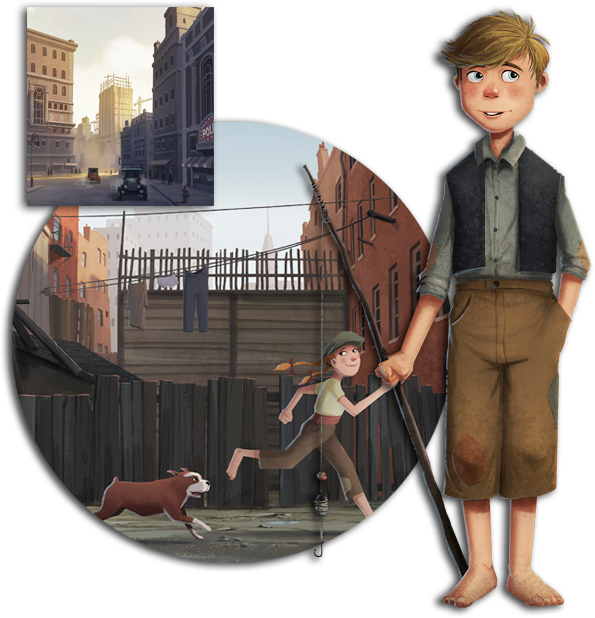 ">
Seen mostly from the perspective of our canine hero, Stubby and his friends discover joy in the simple things of life, even though they must constantly evade capture by malicious adults including Roland the Dog Catcher, an ugly man with an even uglier personality; Officer Sheehan, the oafish neighborhood cop and his menacing but easily-distracted bloodhound, Benny; and Anna's own father, the local butcher who always smells of pork chops (to Stubby's delight).

stubby II
SGT. STUBBY 2 brings Conroy and Stubby home to Connecticut, where life isn't exactly as it was before they left. There were now more cars than horses on the streets, women could vote, movies and celebrity culture was born, and the sudden rush of modern city life meant new challenges like organized crime and anarchistic terror.
During all this, a chance encounter with a theater impresario leads Stubby to the bright lights of vaudeville, treading the same boards as major stars of the day and bringing joy to millions of Americans adjusting to life after wartime.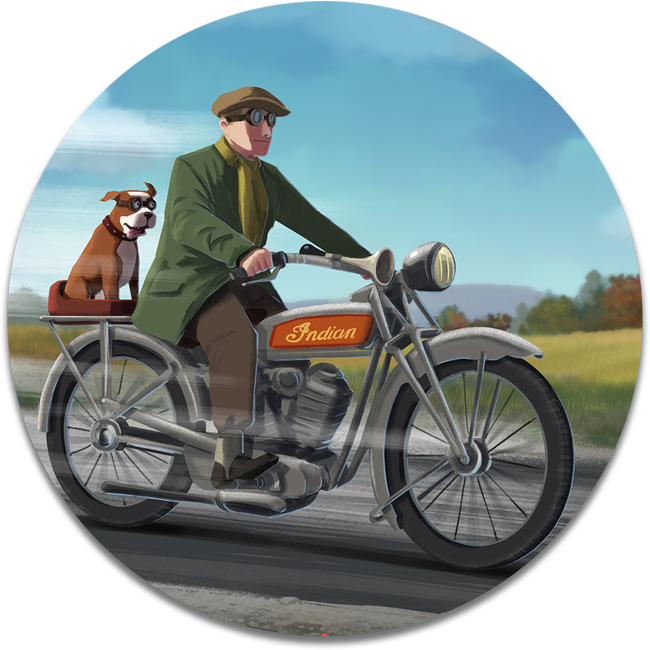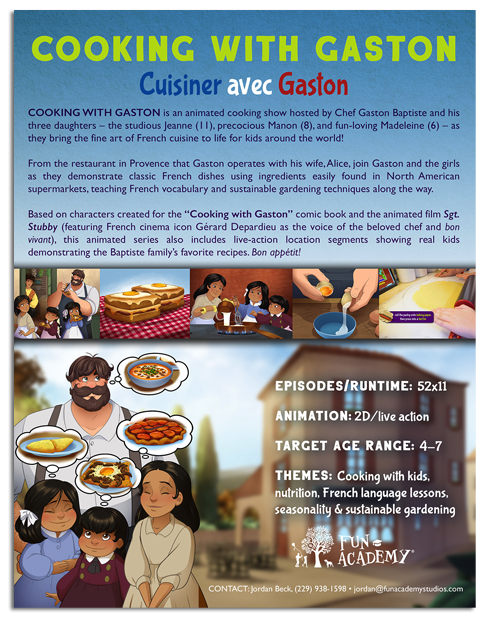 cooking with gaston: the series
COOKING WITH GASTON is an animated cooking show hosted by Chef Gaston Baptiste and his three daughters – the studious Jeanne (11), precocious Manon (8), and fun-loving Madeleine (6) – as they bring the fine art of French cuisine to life for kids around the world!
From the restaurant in Provence that Gaston operates with his wife, Alice, join Gaston and the girls as they demonstrate classic French dishes using ingredients easily found in North American supermarkets, teaching French vocabulary and sustainable gardening techniques along the way.
Based on characters created for the "Cooking with Gaston" comic book and the animated film Sgt. Stubby (featuring French cinema icon Gérard Depardieu as the voice of the beloved chef and bon vivant), this animated series also includes live-action location segments showing real kids demonstrating the Baptiste family's favorite recipes. Bon appétit!